Georgie is a self-taught artist based in Melbourne who creates large-scale installations and three-dimensional works of art from new and salvaged materials.
Some of Georgie's work: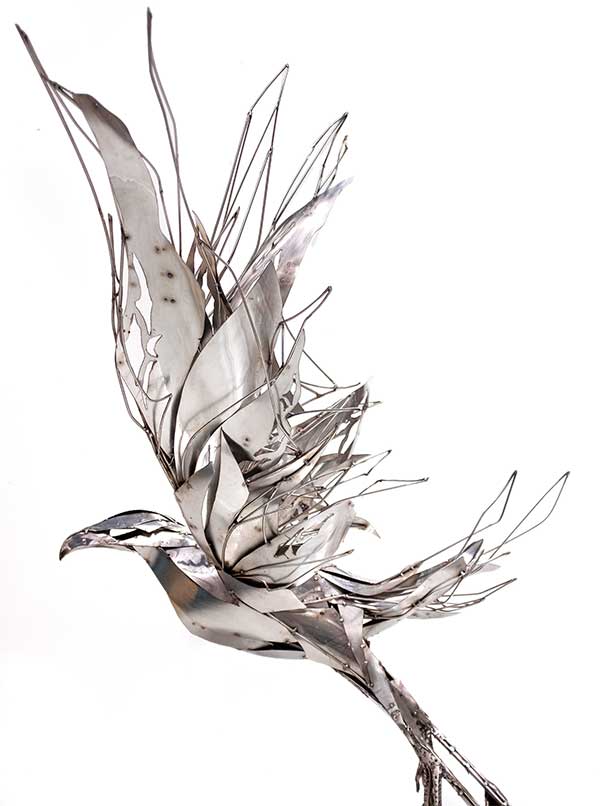 Eagle sculpture 'Rene'
A very special piece created by Georgie for her friend Sarah Curtis in memory of her mother Rene,
whose ashes now rest inside the heart centre of the eagle
---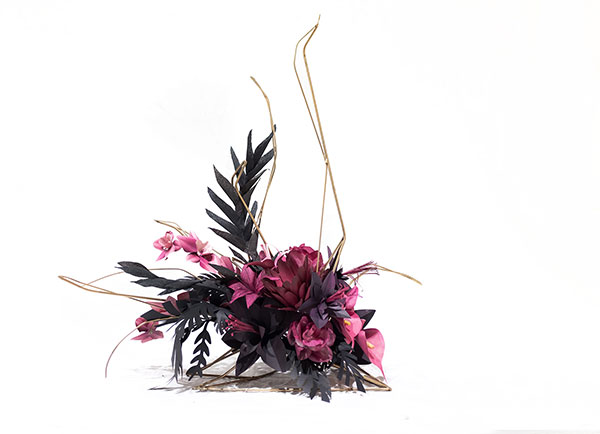 Geisha Garden
Paper flower centrepieces and truss installation
created for Monash University Graduations Marquee last year.
---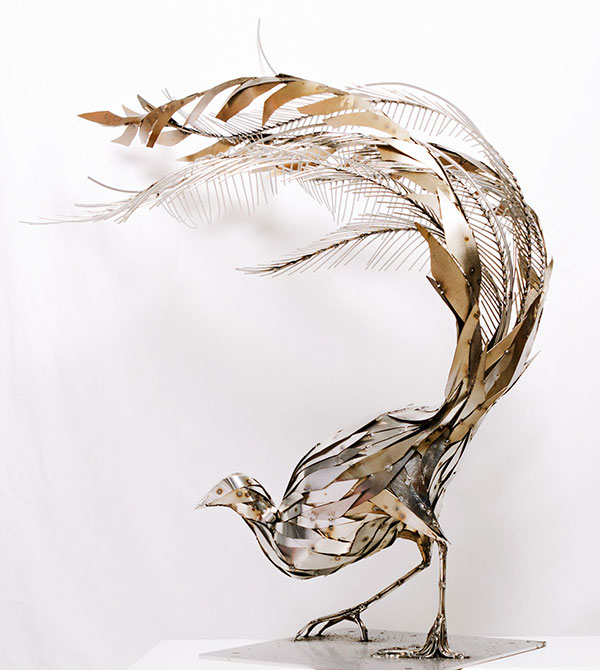 Lyrebird sculptures
stainless steel sculptures created for Mistere Spa Forest Retreat NSW
---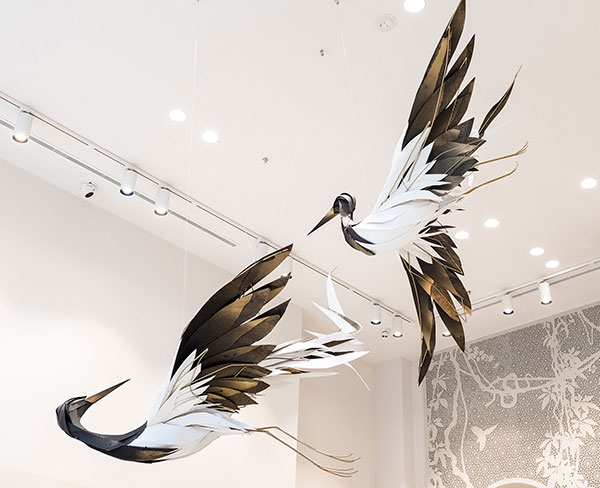 Venus Skies
Paper crane sculptures created for the new Camilla Doncaster store.
---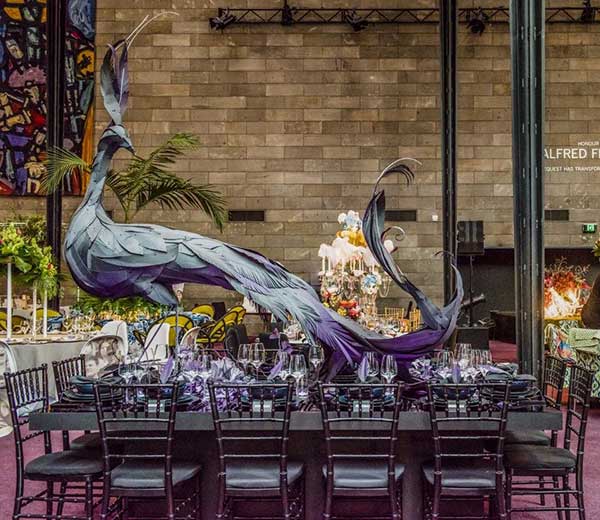 Creatures of the Midnight Garden
This is the table Georgie created with Minimax
for the 2016 NGV Art of Dining exhibition. (Photography by @annarobinsonphotos)
---
What else are you working on at the moment?
I am also currently working on a piece for the
NGV Art of Dining exhibition 2019
which opens to the public May 2-3 – it is a spectacular display of tables by some of Australia's leading creatives. This year its all about 'lavish excess'.
---
Have you got any exhibitions coming up in 2019?
Georgie Seccull's new work searches to make sense of existence amidst unending patterns of creation and destruction.
Her steel sculptures of nocturnal creatures are inspired by the cycles of life, death and rebirth in both the natural and unnatural world. The narrative of this exhibition addresses our individual and collective perceptions of polarities in existence, and how these observations inform our reality.
Seccull's style is organic from concept to completion. Working by hand, she submerges herself into the creative flow state; allowing hard steel to become fluid songs of motion, transmitting the sinuous grace of the natural world.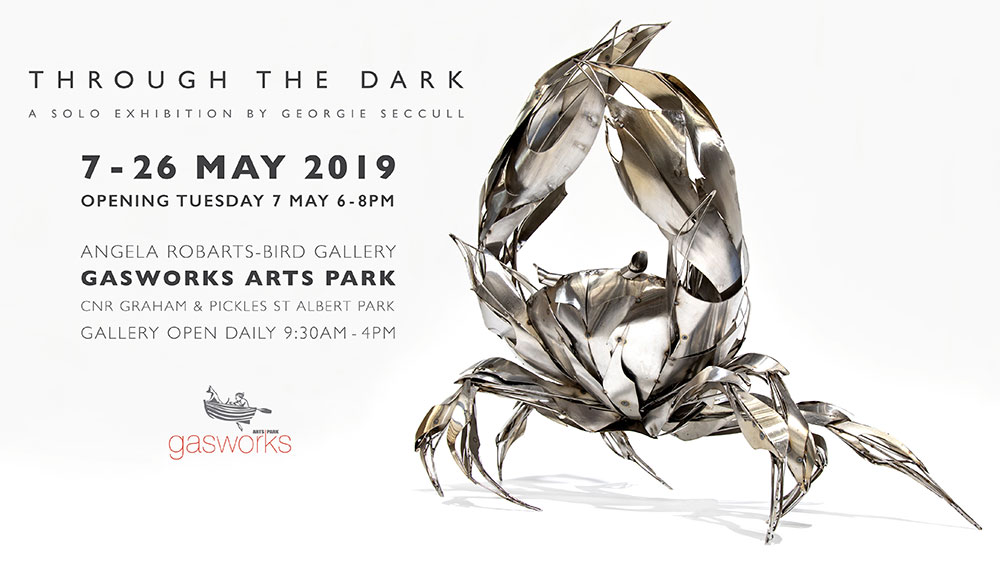 "We are born out of chaos in darkness and come into the light– my process is much the same: creation & destruction. I cut up big sheets of metal into a million pieces then scatter them on the ground and begin picking them up one by one. Working almost like a jigsaw puzzle, I allow the pieces to come together organically and dictate the outcome."
Through the Dark
By Georgie Seccull
Angela Robarts-Bird Gallery
Gasworks Arts Park
May 7 – 26
Opening Night is Tuesday, May 7 from 6 to 8pm
More information: https://calendarforartists.com/
---
Georgie Seccull