Exhibition of new works by Laura White, featuring  over 30 oil paintings focussing on botanical fine art.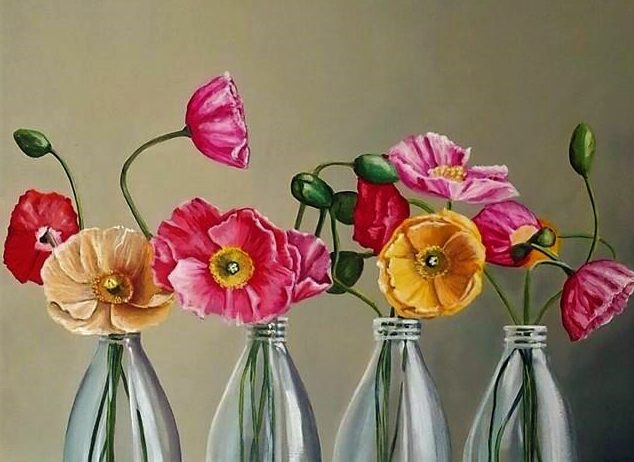 Laura White is an Australian realist artist specialising in nature-inspired oil painting.   Originally born in Argentina and migrating to Australia as a child, she is now based in Melbourne, Victoria.  She studied art in high school, exhibiting at some local galleries on the Mornington Peninsula, but never pursued her artistic interests, instead finding herself at the end of a 24 year career with Victoria Police. Making a massive career change from an office to a studio, it didn't take long for her to develop her true passion with the paintbrush.  Initially self-taught via YouTube, she learned the basics of oil painting and fell in love. Laura has been studying at Petruccelli Art Studio in Upper Beaconsfield.  She paints full time, regularly exhibiting, and selling many paintings both internationally and Australia wide.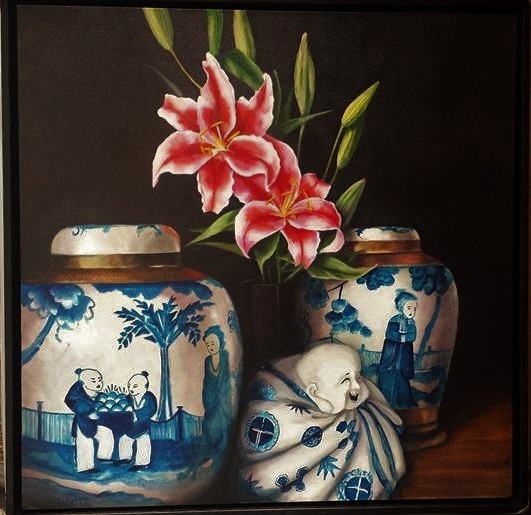 Laura's oil paintings are greatly influenced by her love of food and garden. She practices the 'flemish' techniques used by the Dutch masters and uses multiple layering methods and translucent glazes to achieve depth and texture in her paintings.  Her main motivation is to portray the inherent beauty she sees in everyday life, capturing colour, light and texture to produce artworks that speak to the senses.
I am inspired by the everyday items usually taken for granted.  My aim is to engage the viewer not only with their sense of sight, but also that of touch, taste and smell. Since starting to paint, I find myself "looking" at things with a greater intensity; truly looking at the colours, textures, contrasts, reflections and hues. I hope that by capturing this, I force the individual to stop and take a minute to see things through my eyes.  This is what I strive to share with my viewer.
She is currently preparing for 3 solo exhibitions in 2017, the first being held at Yering Station 24 Feb – 22 March, with works available for sale via numerous art galleries within Australia, as well as direct from the artist's studio.
Solo exhibition being held at Yering Station,  38 Melba Hwy, Yarra Glen.3775
Opening 3rd March 2017
FB:  https://www.facebook.com  IG: https://www.instagram.com/laurawhite_art