Paintings by Ben Howe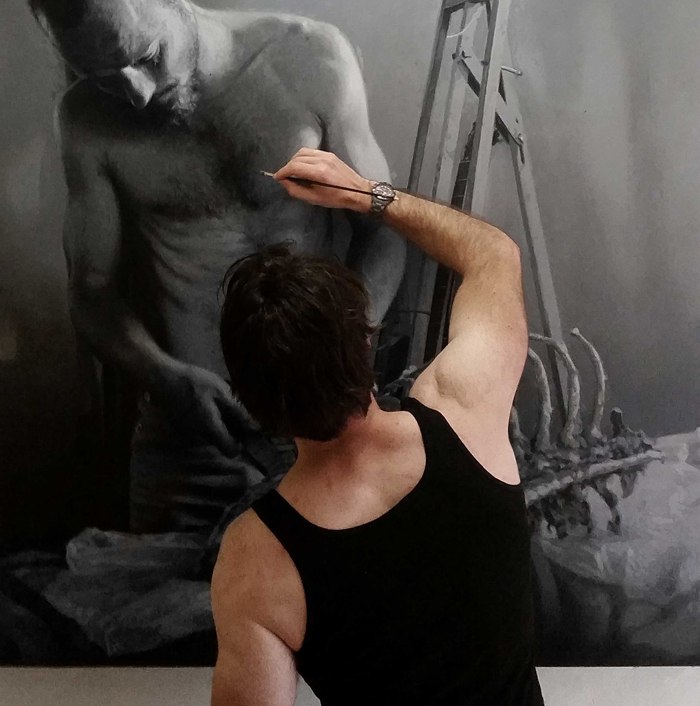 The MONOCHROMATIC ANOMALIES Exhibition will feature over 30 works by celebrated Melbourne based artist Ben Howe. The exhibition will include retrospective paintings from two of Howe's most highly regarded bodies of work – the Crowd Series and the Surface Variations Series, but the pièce de résistance of the show will be the unveiling of his recently complete Shangyuan Series, painted during a challenging residency in China, sponsored by the Ian Potter Cultural Trust.
The Shangyuan Series depicts the apparent portraiture of artists against their temporary homes in an artists residency program in Shangyuan, China; minimal, concrete dorms devoid of their own distinct identity save for their signature barren and derelict state.
The large monochromatic works interweave themes of dislocation, habitation and the subliminal response of the psyche towards the unknown.
During the creation of this series, Ben lost 10kg of body weight, had no access to refrigeration and often went for days without running water. Communication with the outside world was minimal.
Opening Night Thursday 10 December 6pm – 9pm
Presented by DC Gibbins and the Waterfront Gallery ARI
100 Lorimer Street, Docklands 3008
RSVP
Victoria 0437 922 686 contact@demianfineart.com
Exhibition runs
10 December 2015 to 20 January 2016 Wednesday to Saturday 11am – 6pm